Bake
Lupin Flakes are great for using in baking.
Try substituting up to 1/5 of wheat flour in bread baking.
Crumb
Dust in rice flour and dip in egg before crumbing, then rest for 15 mins before cooking.
Ideal for chicken, fish, meat or vegetables.
Quick Boil
Add 1 part Lupin Flakes to 3 parts hot water and bring to boil. Boil for 3 mins then strain. Let cool before squeezing out excess moisture.
Toast
Add 1 cup to a hot, dry pan and stir over medium heat for 3 – 4 mins until golden. Alternatively, roast on an oven tray at 150˚C.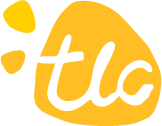 100% Aussie owned, grown and made with TLC. All our Lupin flakes are grown locally in Western Australia.