Absorption
Add 1 cup rice, ½ cup Lupin Flakes, 3 cups water to a rice cooker with ¼ tsp salt.
Cups are standard metric size.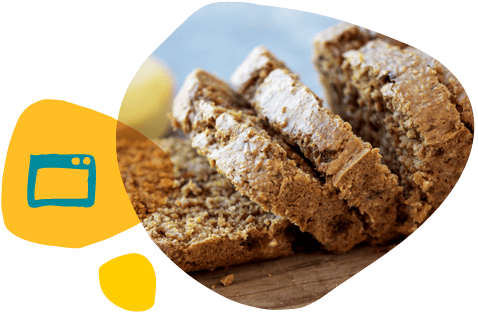 Bake
Lupin Flakes are great for using in baking.
Try substituting up to 1/5 of wheat flour in bread baking.
100% Aussie owned, grown and made with TLC. All our Lupin flakes are grown locally in Western Australia.