With people making conscious choices that support sustainable living, lupin is becoming a household staple for consumers who care about the future.
At the core, sustainable living means experiencing daily life in a way that aims to reduce impact on the environment, use of the planet's resources, and your personal production of waste. How you live, travel, and eat matter.
Humanity has a responsibility to the planet that encompasses conscientious food production. While our sweet lupin is truly a keto food, high in carb and low in protein, the farming process is a key part of meeting today's definition of sustainability.
We take the environmental impact of our products seriously. The Lupin Co. has outlined our commitment to sustainability through continued synchronicity with the United Nations Sustainable Developmental Goals.
A Moment to Define Sustainable Living
How we define sustainability as a culture is an ongoing hot topic in today's world, and a sustainable diet ties into sustainable agriculture. Many choose to extend their focus, and evaluate personal FoodPrint which spans multiple factors.
At The Lupin Co. we are committed to not just producing healthy food, but creating an industry presence synonymous with sustainability at every step—from consideration of agronomy to business infrastructures and processes.
Do You Strive to Shop Sustainably?
Living a sustainable lifestyle often means your definition of sustainable has to weigh in with practicalities like budget, accessibility and convenience (one reason why we offer protein-rich recipe dry mixes for busy cooks).
For some, sustainable healthy practices tie into other lifestyle priorities such as vegetarian meals, vegan foods, and gluten free diets. The good news is, The Lupin Co. products suit all these dietary requirements.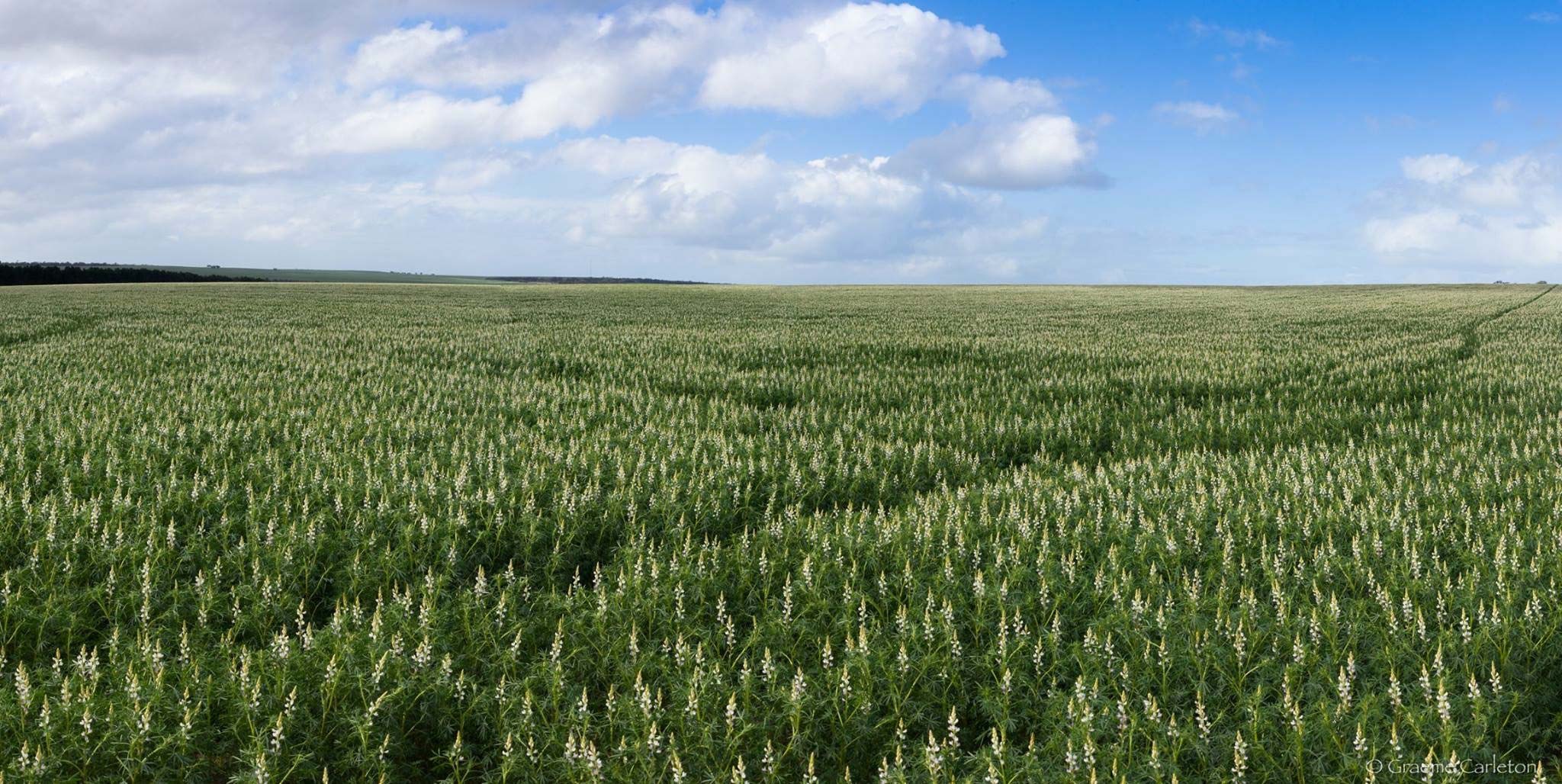 Our Sweet Lupin Crops and The Land
While lupin has been around for centuries, if not millennia, the 1960's saw University of Western Australia's Dr. John Gladstone develop ground-breaking lupin varieties that would perform well in Australian conditions.
But it isn't just about a flourishing yield; positive environmental impact is part of the product's appeal. Lupin is also an important player in what is referred to as regenerative agriculture, a practice which prioritises soil health.
Key Points of Lupin Farming
One of the reasons sweet lupin varieties were originally produced in Australia was an attempt to address usage of infertile sandy soils. Nowadays, lupin is often introduced as a rotational crop because of the resulting positives.
In Australian farming circles, lupin is renowned for naturally producing organic nitrogen that greatly benefits various crops. This means the need for industrial nitrogen purchasing, and the accompanying carbon footprint is significantly reduced.
Lupin as a Sustainable Agri-Food
In Australia, water efficiency is a growing issue. Australian sweet lupin beans have a fantastically low water footprint. We're proud of how well lupin measures on this front because it means the Australian sweet lupin bean industry has a promising future.
Sustainable agri-foods are transforming today's market. At The Lupin Co. we are committed to helping people understand that while our sweet lupins are wonderful for dietary health, it positively assists the environment too.
Enjoying TLC Lupin
Our Australian sweet lupin is a defined sustainable food source, and superfood. While Western Australia is the world's main supplier of Australia Sweet Lupin, our products and recipes are enjoyed globally. Download our free recipe book today.